DONATE FOR COVID-19 INITIATIVES
CEDE Aruba Happy To Give Back Initiative:
CEDE Aruba has launched its 'Happy to Give Back 'relief initiative. An initiative where people can donate online for immediate support to the local foodbanks and the most vulnerable in the Aruban community With this platform, CEDE would like to reach out to all friends and ambassadors of Aruba that would like to contribute to this cause. For more information: https://happytogiveback.com/

Community Guide Aruba
The Community Guide Aruba is an initiative of CEDE Aruba, its an online list of welfare organizations, foundations, associations, and voluntary initiatives in Aruba. The objective is to connect the community with various welfare organizations. For more information visit www.org.aw. Volunteer for COVID-19 needs. CEDE Aruba is looking for volunteers click here.
Fundacion pa Nos Comunidad
The official food bank of Aruba, Fundacion pa Nos Comunidad (FPNC) in coordination with CEDE-Aruba has a COVID-19 food package program and donation options. This will help families that are in need during these challenging times. You can donate the following products click here or contact FPNC click here.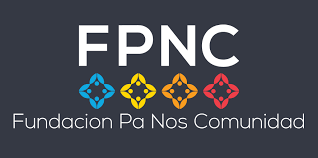 Red Cross Aruba
Is helping to provide meals to the homeless and are on standby to help the most vulnerable. They have a trained crisis team to be able to assist where needed. Ways to support click here. The Red Cross also has the COVID-19 Meals on Wheels Program, for more information click here. This project is made possible by a collaboration of CEDE Aruba, YMCA and Red Cross Aruba.

HopeAruba
HopeAruba Movement Foundation was founded in 2017 and has as its vision to bring people together to encourage civic participation to produce solutions for collective well-being.
In an attempt to proactively attend to the growing need in the community, HopeAruba is desiring to partner with hotels and restaurants to provide those most in need with a warm meal on a daily basis. In collaboration with CEDE Aruba, Department of Social Affairs, Red Cross, and others, the meals would be delivered to those most needy, amongst whom are mostly elderly. Goal is to provide 100 meals total daily, and more as the need arises. For more information click here.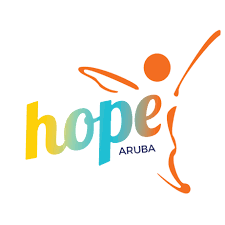 Ajudo Na Aruba
Ajudo na Aruba is run completely by donations, whether it's food or money (to buy food), diapers, formula, or even toys and clothing, every single item donated is valuable. All of the donations are used to help families in need. Stop by at Cumana 78L or every Saturday and Sunday from 9 am till noon. For more information click here.