Latest News
Free Online Courses
Free ServeSafe Food Handler Course
Course Information:
As the industry faces ongoing challenges with COVID-19, food safety training and education are more critical now than ever before. The American Hotel & Lodging Educational Institute (AHLEI) and ServSafe are making its standard, ANSI accredited Online ServSafe Food Handler training program available free of charge through May 31, 2020.
Upon successfully passing the exam, you will receive the ServSafe Food Handler Certificate. The course covers 5 critical areas of responsibility for food safety:
Basic Food Safety
Personal Hygiene
Cross-Contamination and Allergens
Time and Temperature
Cleaning and Sanitizing
Take advantage of this complimentary course click here, to view other ServeSafe free courses click here. View instructions to sign up click here
If you have problems registering send an email to office@ahata.com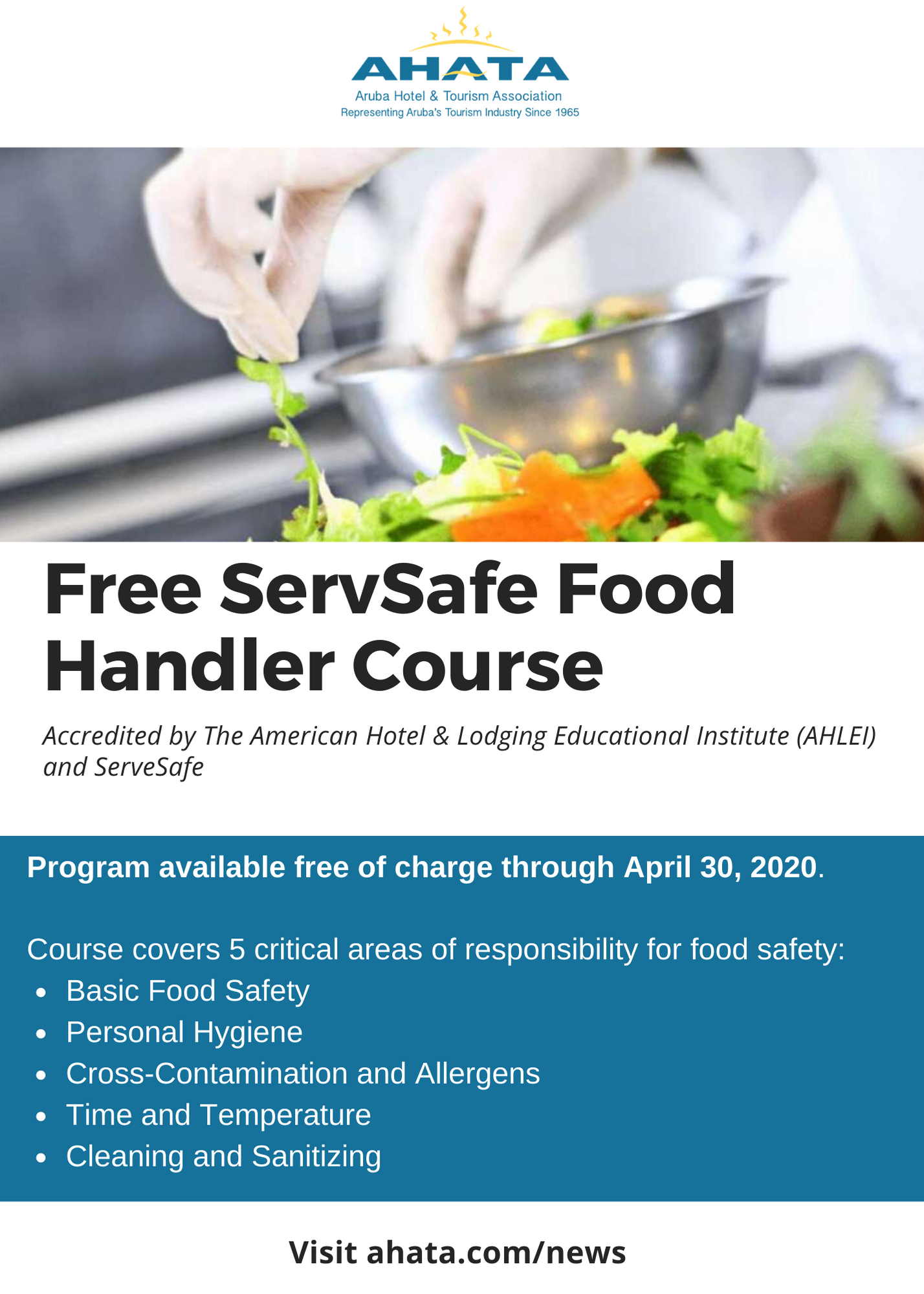 Aruba Certification Program
The Aruba Excellence Foundation offers for a limited time a free online Aruba Certification Program (ACP) course. This is a great opportunity to get certified and or to get a refreshment. This course will help in order to provide excellent service with 'Zjeito' and to obtain a greater understanding of Aruba.
Course information:
Participants can choose between two different times: 9:30 am or 2:30 pm.
This will be taught in Papiamento and each session has a duration of 45 minutes. After successfully completing all 5 sessions each participant will receive a digital certification.
More information click here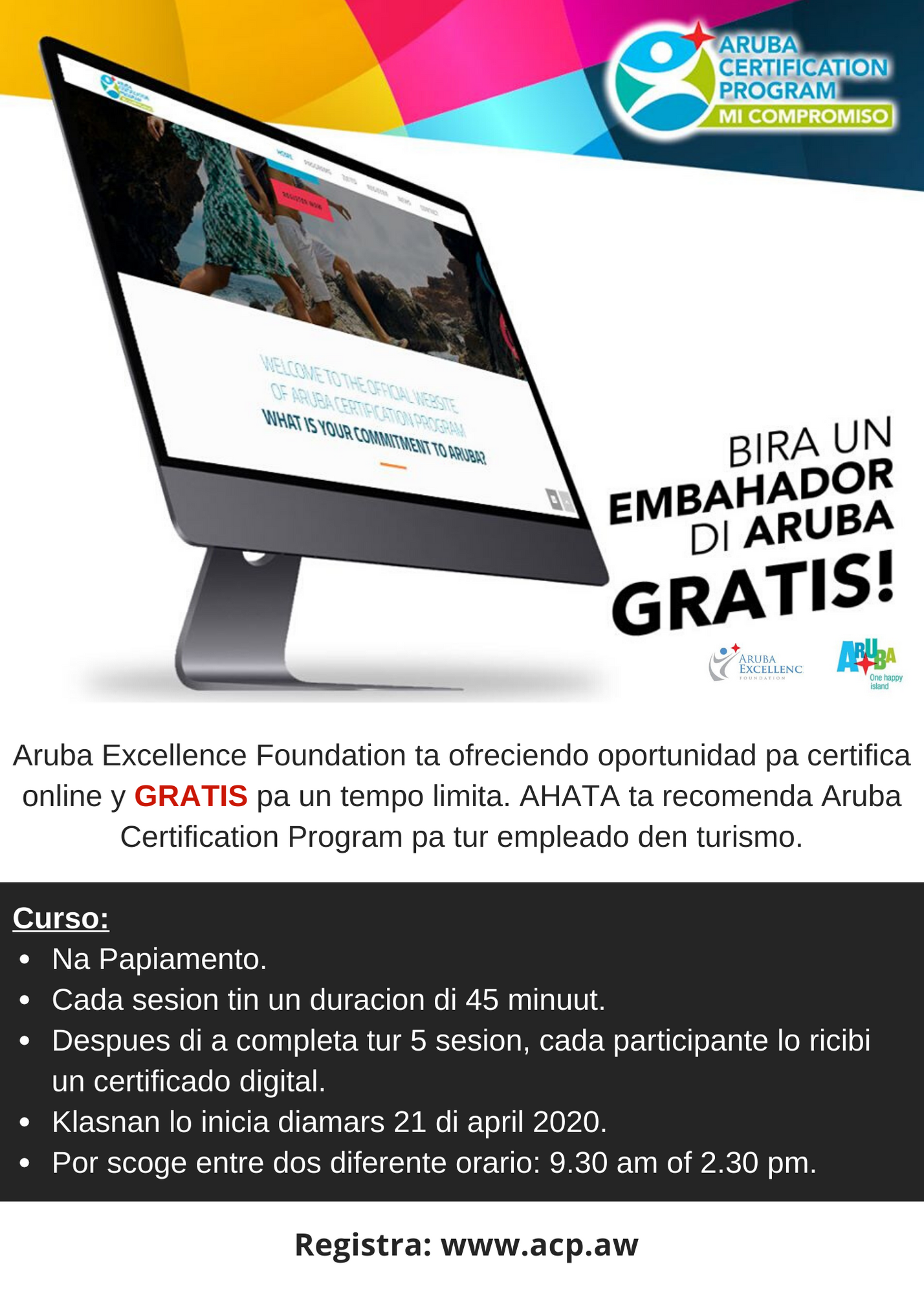 EDX
Access 2500+ Online Courses from 140 Top Institutions. Start Today!
- https://www.edx.org/course?search_query=tourism
Ivy League Courses: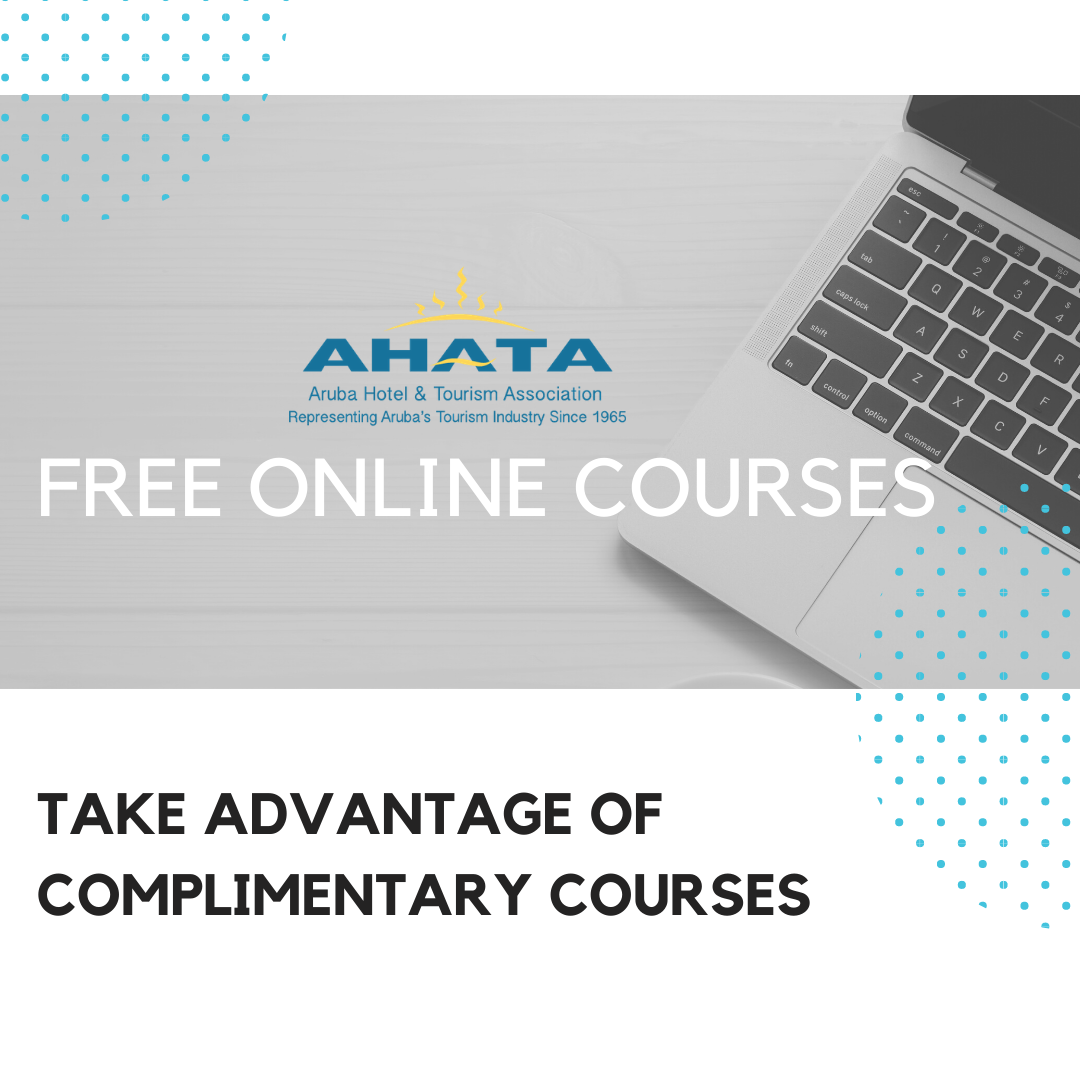 Posted on Apr 20, 2020