Latest News
Relief Packages
Government of Aruba COVID-19 Relief Packages
FASEHELP
The Government recently introduced FASE, an Emergency Social Assistance Fund. Applicants who qualify based on the requirements can receive Awg. 950 monthly for a maximum of 3 months.
Requirements:
Employer notification letter;

Last pay-slip

or last two payslips if paid every two weeks;

Valid ID/Passport;

Valid work permit (if applicable);

Bank Account

Personal tax number
Applicants should make sure their application is complete to avoid any delays in the processing. After online registration on www.fasehelpdesk.com, your application will go through the evaluation process by a commission consisting of the Departamento di Progeso Laboral, the Department of Social Affairs, the Department of Labor and Investigation and the National jobs platform. Approved applications will be notified by email. The first payment will take place at the end of April 2020 and be transferred to the beneficiary's bank account. Applicants need to have a personal bank account. The FASE Helpdesk will notify the WEB and Elmar of all the approved applications.
https://www.fasehelpdesk.com/forms/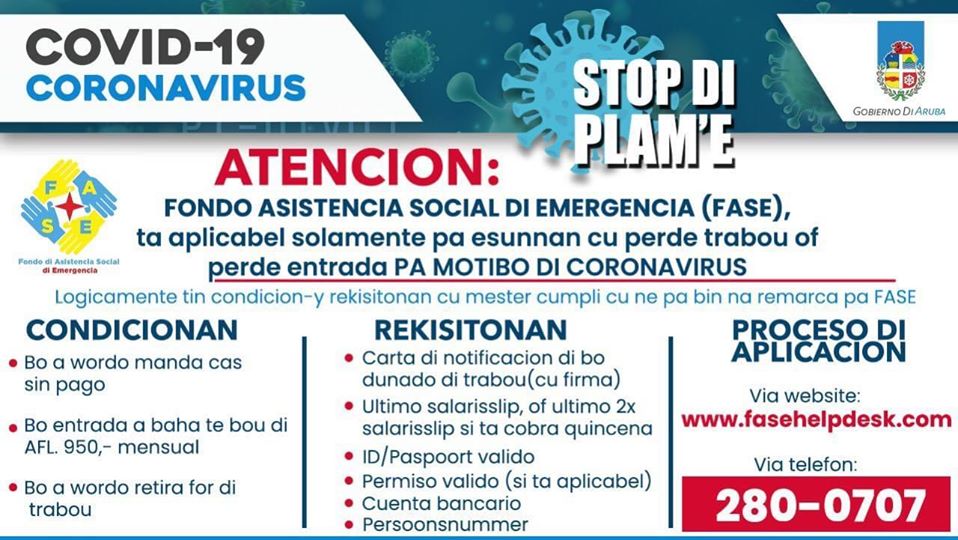 Fiscal Relief and Stimulus Package 2020
This Fiscal Relief and Stimulus package has been prepared in response to the COVID-19 pandemic to provide relief to entrepreneurs and individuals and to stimulate the economy of Aruba to view more click here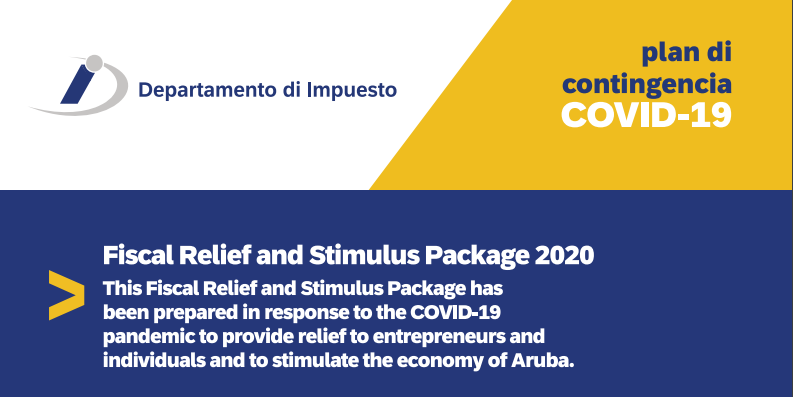 SME Financial Aid Aruba
The Aruba Government has announced details of their Financial Aid plan for SME's click here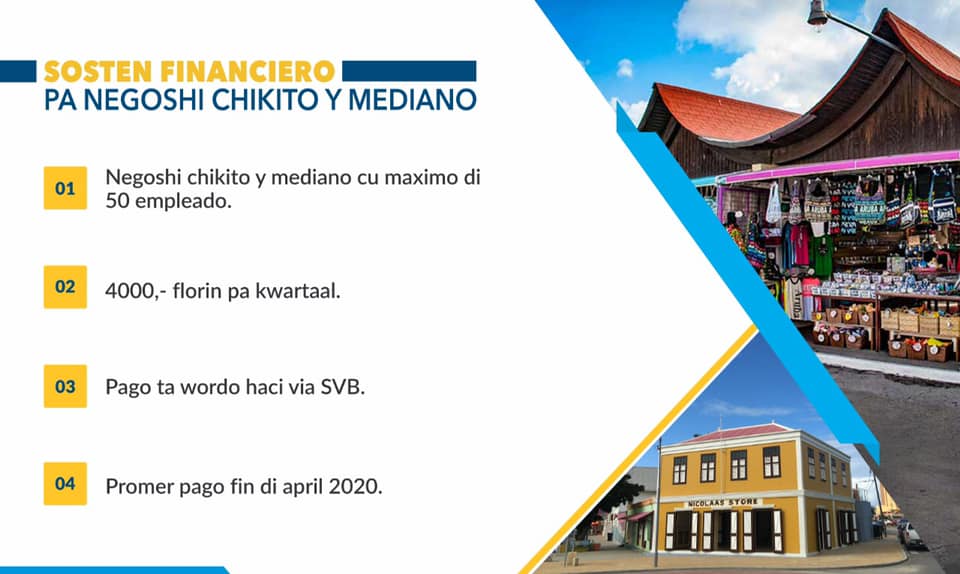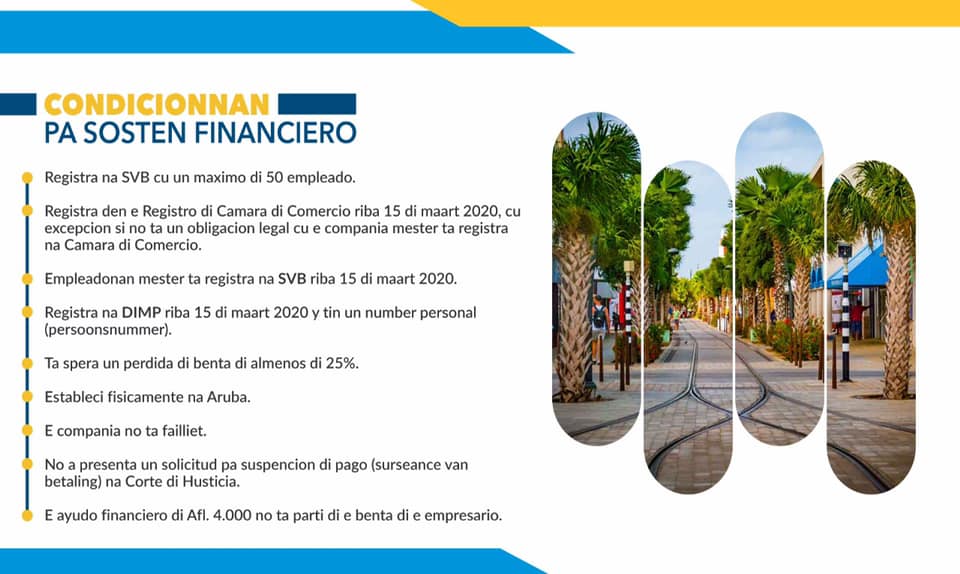 Calculation Wage Subsidy Program
For more information: https://bit.ly/2SRVmXi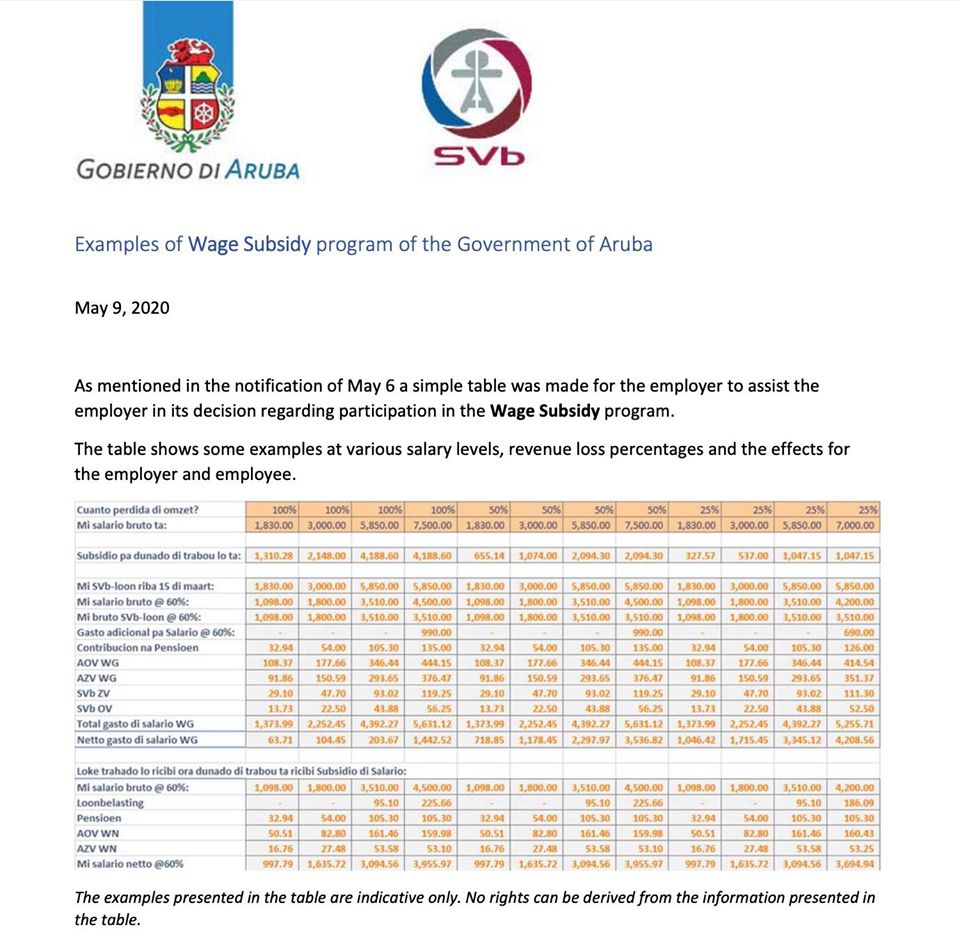 Qredits
Qredits helps entrepreneurs with loans, mentoring and business development. Government subsidized a special loan program with Qredits, to help small companies bridge the crisis. Government gave Afl 200,000 which will be matched by Qredits.
100 microloans of average Afl 25,000
6 months loan payment relief
Interest of 2% in 12 months
Requirements: Chamber of Commerce registration, financial information and Owner's ID.
For info: aruba@qredits.nl | Tel: 582-2250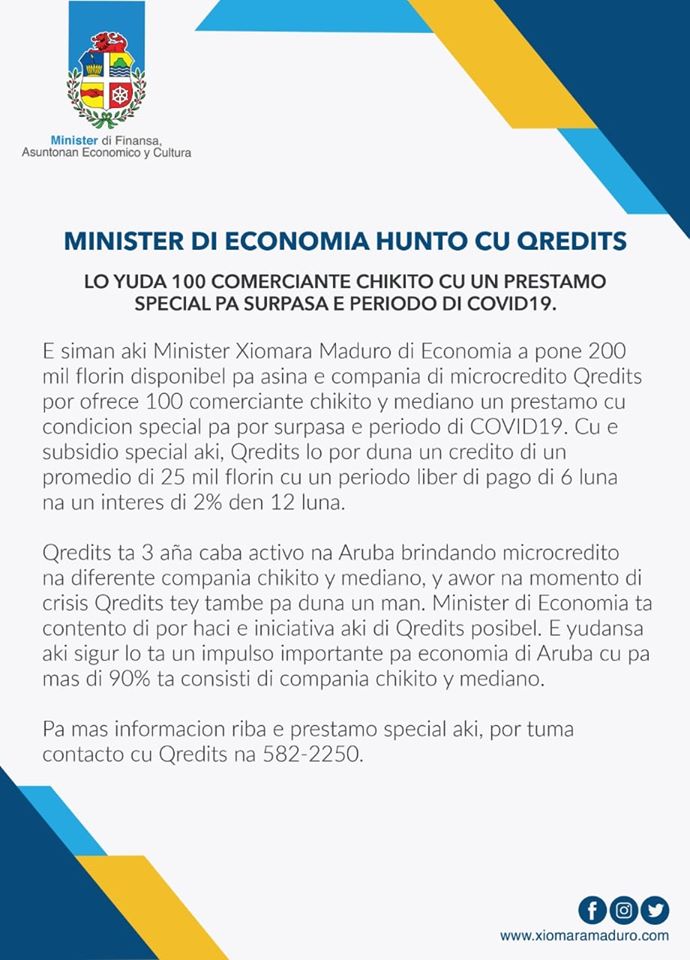 Aruba Salary Subsidy Program
For more information click here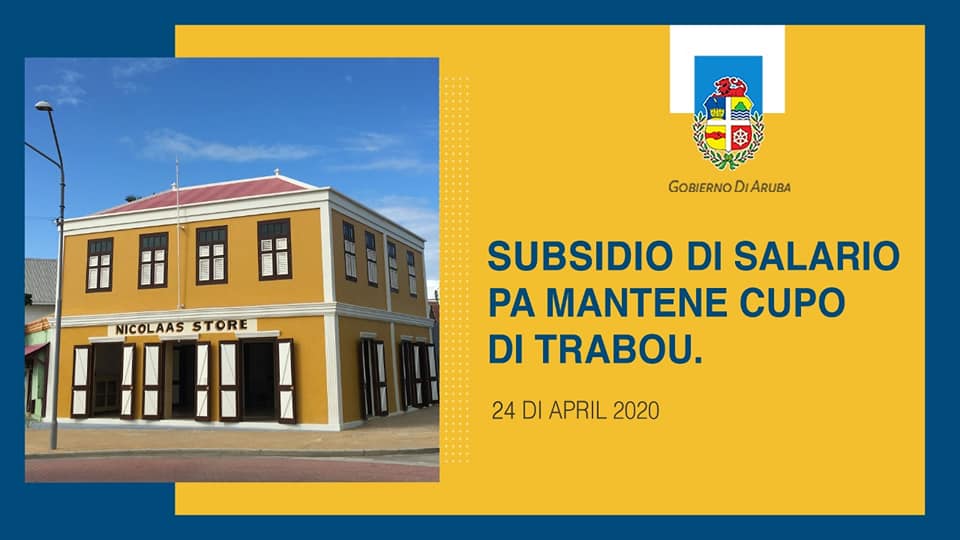 Posted on Apr 22, 2020